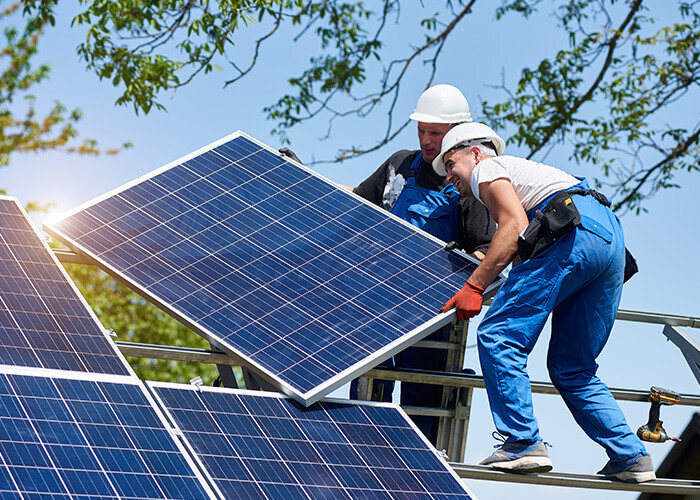 Solar energy is on the rise and rightfully so! If you're thinking making the switch to solar panels, Quakers Hills locals can give the team at Incite Solutions a call. Our solar installers in Quakers Hill are here to make the transition as easy as possible.
As a family owned and operated business, we offer the best possible customer service and quality workmanship. Whether you need to replace or install new solar panels, Quakers Hill residential and commercial clients can count on Incite Solutions. Call us on 0427 149 924.
At Incite Solutions, we are proud to be recognised as leading solar installers in Quakers Hill, committed to providing efficient and customised solar solutions that perfectly meet the unique needs of our clients. We are a solar company that specialises in the installation of premium quality solar power systems for both residential and commercial properties.
Quakers Hill Map
Solar Installers Quakers Hill
Opening Hours
Monday Open 24 Hours
Tuesday Open 24 Hours
Wednesday Open 24 Hours
Thursday Open 24 Hours
Friday Open 24 Hours
Saturday Open 24 Hours
Sunday Open 24 Hours
Solar Installers Services
Solar Installers Quakers Hill
Other services available in Quakers Hill
OUR SERVICES AVAILABLE IN Quakers Hill
Commercial Electrical

View More

Quakers Hill RESIDENTIAL SOLAR PANELS

View More

Quakers Hill Commercial SOLAR PANELS

View More

Quakers Hill SECURITY

View More

Service, Repairs
& Maintenance

View More

Solar Electrician

View More
Solar Panels Quakers Hill
At Incite Solutions, we install solar panels in Quakers Hill for both commercial and residential properties. No matter the size of job, or how complex, our team are always prepared for the job at hand.
Benefits of Solar Panels for Quakers Hill Households and Businesses
Not only are solar panels a great way to reduce your electricity bill, but they offer plenty of other benefits:
Reduce your carbon footprint
Secure government rebates
Do your part for the environment
Added value to your home or property
Solar energy is a form of renewable energy
Get paid for excess solar
Low maintenance
Longevity
Use solar at night
Energy independence and self-sustainability
Making the Switch to Solar Panels in Quakers Hill
Switching to solar as your primary energy source is a big change. Incite Solutions' solar installers in Quakers Hill aim to make the transition is quick and easy as possible. After installation, we will make sure you understand how your new solar panels work, so you can make the most out of them and reap the benefits right away.
Our team of expert solar electricians is accredited by the Clean Energy Council, ensuring the highest level of service and adherence to all safety standards. They are well-versed in all aspects of solar energy equipment and are dedicated to offering expert advice to help our clients make informed decisions about their solar projects.
At Incite Solutions, we understand that the initial investment for solar power installation can be daunting. Therefore, we provide various finance options to help our clients afford the switch to solar. Our team is committed to providing cost-effective, energy-efficient options that not only benefit the environment but also provide significant savings in the long run.
Do Your Part for the Environment by Installing Solar Panels for your Quakers Hill Property
Unlike traditional electricity providers, solar energy produces clean, renewable energy with no greenhouse gas emissions. By generating solar power at your home or workplace, you can significantly reduce your carbon footprint and do your part to reduce the effects of climate change.
To get in touch with our solar installers, Quakers Hill residents can give Incite Solutions a call on 0427 149 924.
We take pride in being the leading solar installers in Sydney, NSW serving a wide range of locations across the city. Our team of experienced solar professionals is dedicated to delivering top-notch solar installation services that meet the highest standards of quality, performance, and customer satisfaction. some of the locations in Melbourne where our solar installers offer their services are Jordan Springs , Oran Park , Hoxton Park , Castle Hill .
We also cater to industrial customers, offering solar power solutions designed to meet the high energy demands of businesses. Our services also include commercial electrical work, residential and commercial solar installation, maintenance, repairs, service, communications, and security. 
Our corporate mission is to be at the forefront of providing techno-economical and sustainable energy solutions. We go above and beyond to ensure our clients receive the best service, from the initial consultation to the completion of the project and beyond. Whether you're a homeowner looking to reduce your carbon footprint or a business owner wanting to cut energy costs, Incite Solutions is here to help you harness the power of the sun. 
Our team will work with you to identify the best solar power solutions for your needs, taking into consideration the average size of your property and your energy consumption habits. We offer a personalised approach to each solar project, ensuring a solution that is tailored to your specific needs. 
Choose Incite Solutions for all your solar energy needs and experience the difference of working with a company that prioritises customer satisfaction, quality service, and sustainable solutions.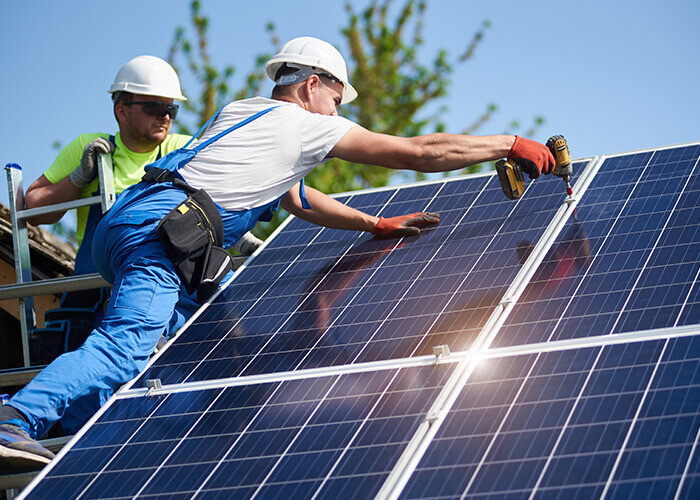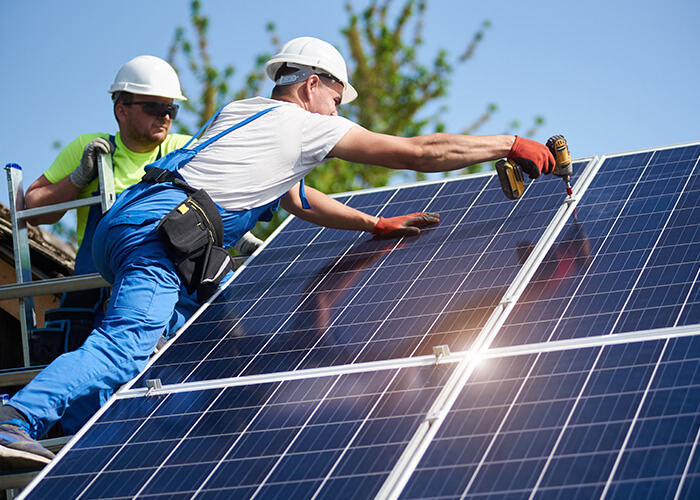 Call Incite Solutions for all your solar and electrical needs!
Helping power sydney with smarter energy
Installing solar panels in Sydney involves several steps. Here is an outline of the general process:
Step 1: Site Assessment:
Determine the feasibility of installing solar panels on your property.
Assess the available roof space, orientation, tilt, shading, and structural integrity.
Evaluate your electricity consumption and potential solar energy generation.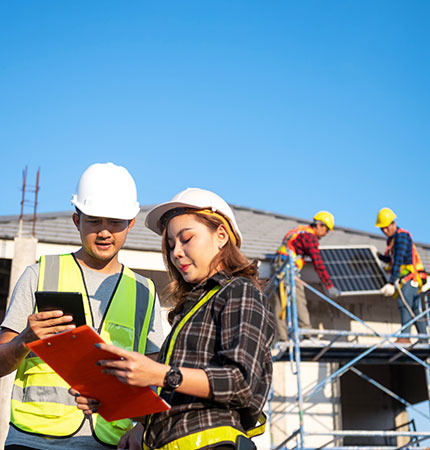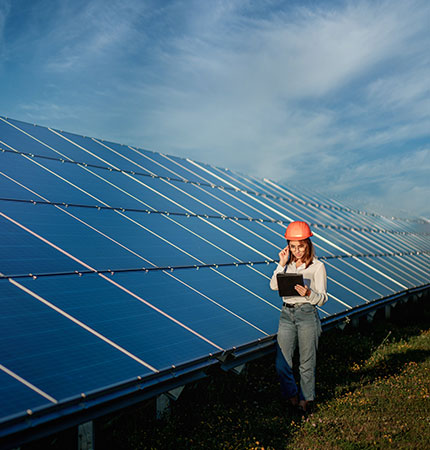 Step 2: Design and System Sizing:
Work with a solar provider or installer to design a system that meets your energy needs.
Consider the number of panels, their placement, and the type of solar panels (e.g., monocrystalline, polycrystalline, thin-film).
Calculate the required inverter capacity and any necessary electrical upgrades.
Step 3: Obtain Approvals and Permits:
Check local regulations, building codes, and any specific requirements for solar installations in Sydney.
Apply for necessary permits and approvals from relevant authorities, such as your local council or energy distributor.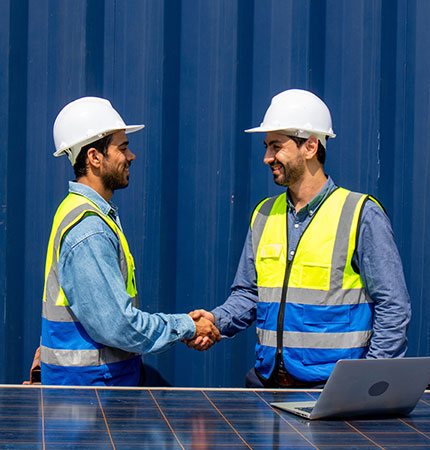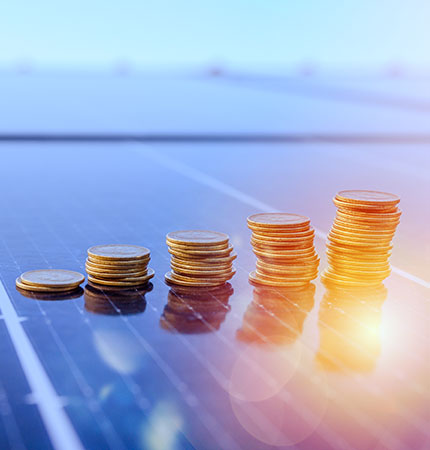 Step 4: Financing and Incentives:
Explore available financing options, such as solar loans or lease agreements.
Investigate government incentives, rebates, or feed-in tariffs that may apply to your solar installation.
Step 5: Solar Panel Installation:
Schedule a date for the installation with us.Prepare your roof by ensuring it is clean, free of debris, and in good condition. The solar panels, mounting equipment, and inverter will be installed by professionals. Electrical wiring and connections will be made, including the installation of a net energy meter, if required.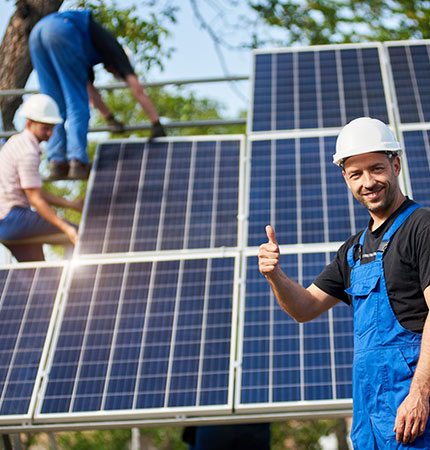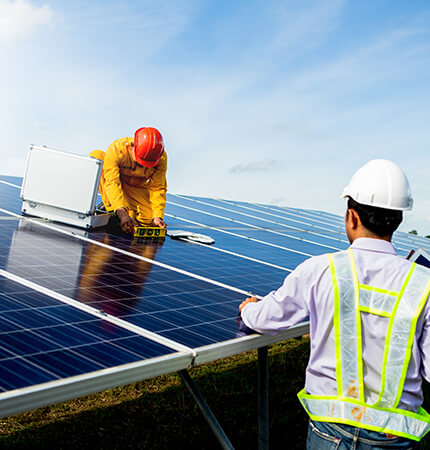 Step 6: Inspection and Connection:
Arrange for an inspection by a relevant authority or your energy distributor to ensure compliance and safety.
Once approved, your solar system can be connected to the electrical grid.
Coordinate with your energy retailer to finalize the necessary paperwork and agreements for feed-in tariffs or net metering.
Step 7: Monitoring and Maintenance:
Set up monitoring systems to track the performance of your solar panels and energy production.
Follow any recommended maintenance guidelines, such as periodic cleaning of the panels and checking electrical connections.
Monitor your energy bills to assess the impact of solar energy generation on your electricity costs.
It's important to note that this is a general outline, and specific steps and requirements may vary depending on your location, property, and the solar installer you choose. It's recommended to consult with professionals and obtain personalized advice for your solar panel installation in Sydney.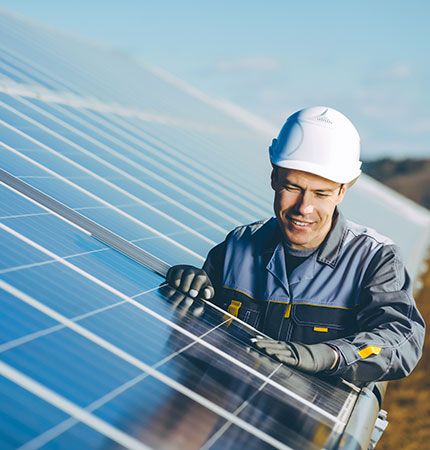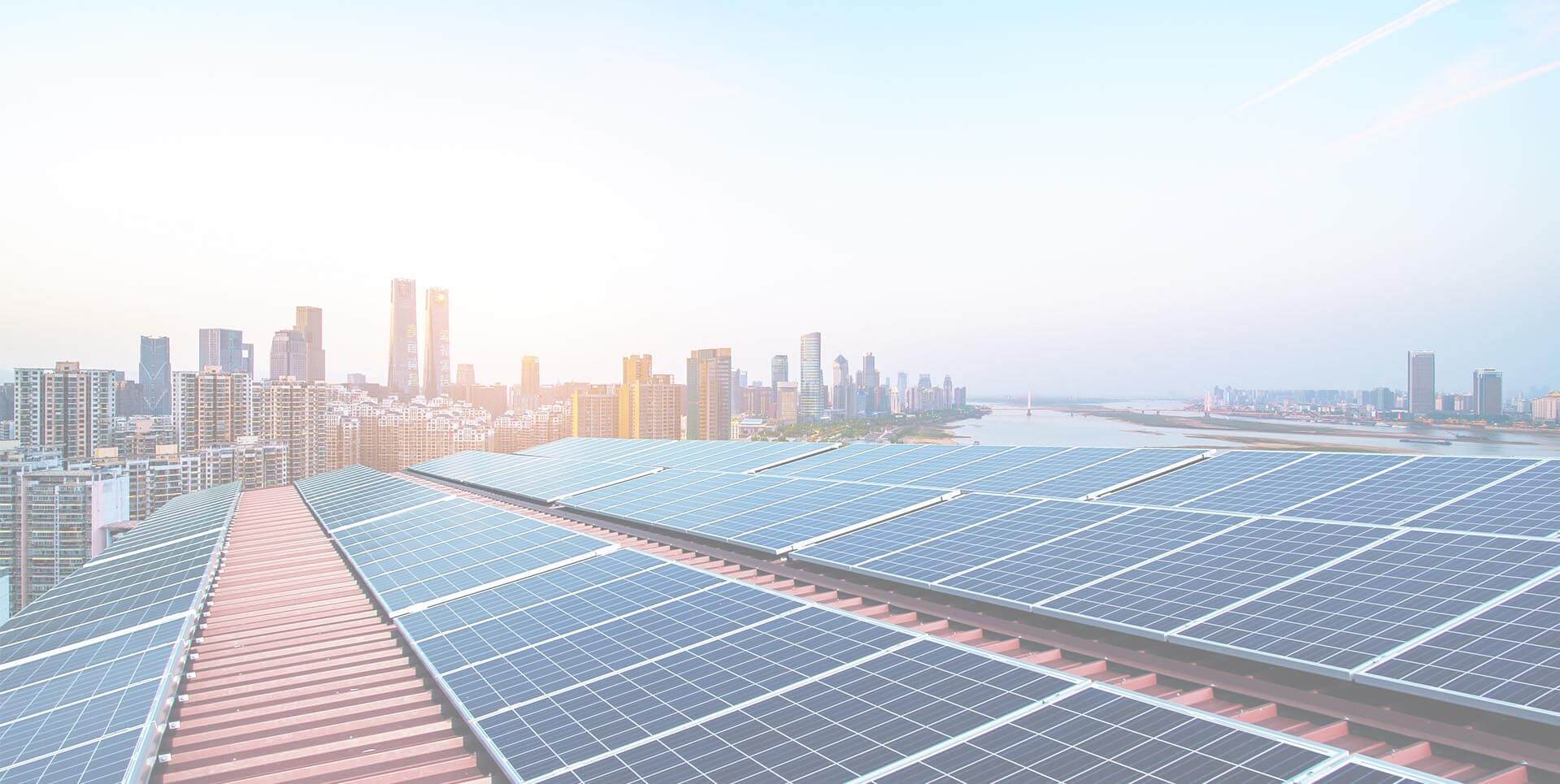 How Many KW Do I Need For My Quakers Hill Home?
Small Home

3.3 KW

Supply and installation of

3kW Fronius Inverter
10 x 330W QCells Panels
Roof Mounting
Energy Monitoring
Warranty & Support

Medium Home

6.6 KW

Supply and installation of

5kW Fronius Inverter
20 x 330W QCells Panels
Roof Mounting
Energy Monitoring
Warranty & Support

Large Home

10.23 KW

Supply and installation of

8kW Fronius Inverter
31 x 330W QCells Panels
Roof Mounting
Energy Monitoring
Warranty & Support
The Incite-Solutions Difference
Our team is trained to be courteous, respectful and diligent.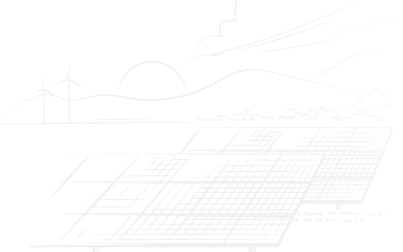 Customer Reviews
Why People Believe in Us?
"I hired Incite Solutions for both solar and electrical jobs for my home. Josh provided a great service along with extensive industry knowledge. I am so happy with the job completed and even more happy with the money I now save on my electricity bills. Thanks Josh!"

Patricia

"I was overwhelemed with all the information there is out there for solar panels. When making some calls to solar installers I found Josh to be the most patient and professional. He gave a great sevice and I would certainly recommend him."

Mary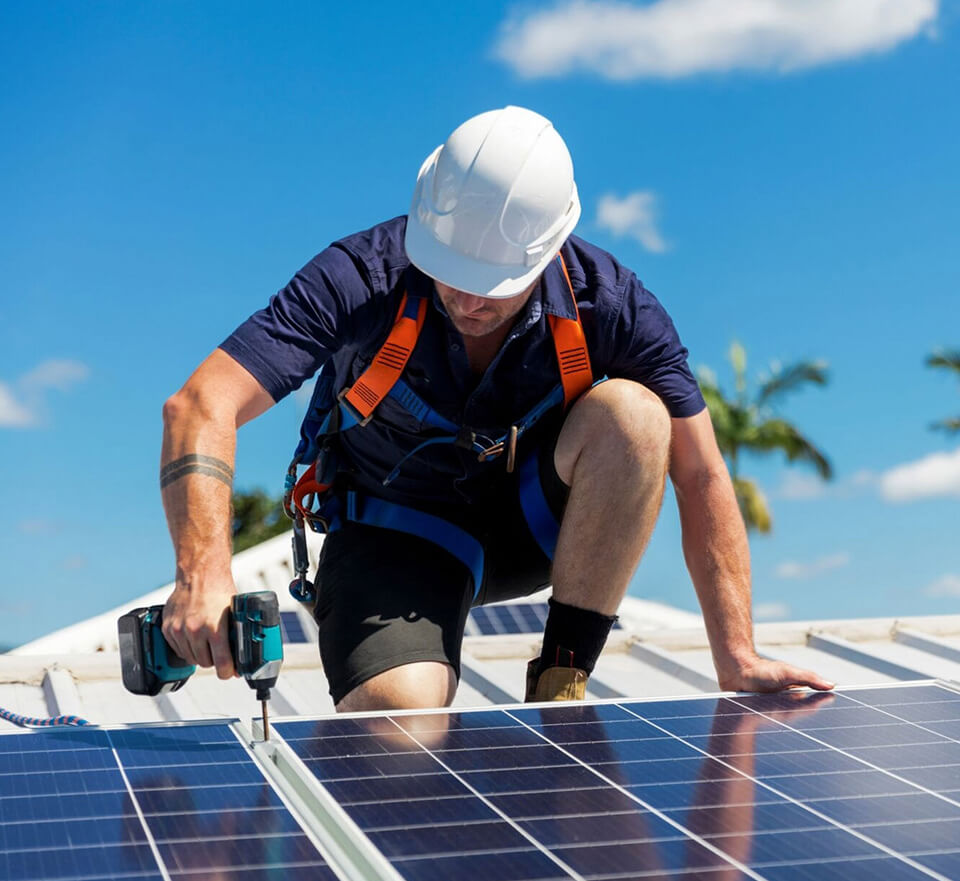 Living in Quakers Hill? Request a Quote
Please feel free to contact us if you need any information
about our solar and electrical services in Quakers Hill